Versant Business Advisors Represents Danso Dental Lab in Partnership with Kurtana, Inc.
San Jose, CA

,

May 14th, 2016

—
Versant Business Advisors (VBA) represented Danso Dental Lab and its founder Daniel P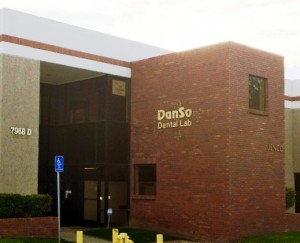 ark in creating a strategic relationship with Kurtana, Inc.  Chuck Mondave, the founder and CEO of VBA worked closely with Mr Park over the past several months in identifying appropriate candidates for a strategic partnership with Danso.  In the end, Kurtana, Inc. presented a clear vision of where they wanted to take the company and offered beneficial terms to Mr. Park.
Mr. Park has overseen the growth of Danso from it's infancy in 2006 to be a premier provider of custom and complex cases in the United States. Mr. Park will stay and assist Kurtana for a period of time to ensure a smooth transition of the lab.  Contact: www.dansodentallab.com
Mr. Ponce, the founder of Kurtana, Inc, is a successful business man with over 15 years of international operational experience in a sales and distribution business.  His most recent business grew to over 10 million dollars in revenue in less than 7 years and was later sold to a publically traded British firm.
About Versant Business Advisors
Versant Business Advisors was founded with the vision to work with entrepreneurs and business owners to create sustainable business enterprises and ensure a fluid marketplace for business opportunity sales and financing. VBA is the only provider of M&A services that specializes in the dental lab industry in the United States.  Over the past decade VBA has utilized its specialization in working with dental labs and investors to consummate the sale or acquisition of dozens of dental labs throughout the United States.
###