The Dental Practice and Dental Lab Broker With a Nationwide Presence!
We are Brokers of Dental Labs and Dental Practices providing business services for buyers and sellers of dental labs and dental practices. Our services include locating strategic and financial buyers of dental labs and dental practices for the owners of dental practices, full service labs, crown and bridge and removable labs planning to merge, retire, relocate or just move on to the next business opportunity.
We have been working with the owners of dental practices and dental labs throughout the United States for over fifteen years. Our commitment to client satisfaction and maximizing the value of the client's business is unparalleled as is evidenced by our numerous client testimonials.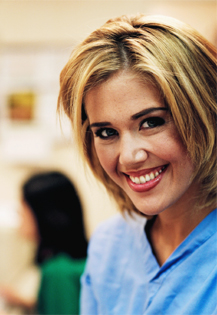 Preparing and Evaluating Your Business
You have invested you entire adult life growing your business so it takes us some time to review your situation and help you prepare for a potential exit. Selling a dental lab or dental practice starts with assessing the value. When we perform a review of your business we will want to understand the details of the historical sales, services offered, facilities and operations. We will be able to provide a rough estimate of the value of your dental lab or dental practice by phone but a thorough, written valuation requires an in-depth consultation and review of financials with you to gather the necessary information to start the valuation.
Our Approach to Marketing
We differentiate ourselves by offering specific industry knowledge of the dental lab and dental practice fields. Because of the time spent working with hundreds of dental lab and dental practice owners, we maintain a close relationship with the potential buyers and sellers from our extensive contact base. Our followers include several thousand contacts that we market to on a regular basis. In addition, we have established a dynamic network of consultants, service providers, lenders and investment partners for many metropolitan areas nationwide.
We have also implemented a unique marketing approach that is applied to each of our business offerings. Our approach involves identifying the most effective methods to promote dental lab and dental practice offerings and then maximize the exposure in order to get the largest number of offers from buyers as possible.
We Are Available For You
Our team will advise and mentor you throughout the process of selling your dental lab or dental practice. We are available to address your questions or specific concerns about the transition process, how to deal with offers and ensure a successful transition to the buyer. We have over 30 years of combined business operation and M&A sales experience which will help to ensure that the transfer of ownership goes smoothly.
Superior Level of Service
Probably what is most important to our clients is the personalized services that we offer. We monitor our dental lab and dental practice offerings on an ongoing basis with regular feedback provided to clients. In this way we are closely involved with our clients throughout the entire process from listing to closing the business sale.
When you are ready to SELL or BUY a lab Contact Us.
Resource for Lab and Practice Owners