The Dental Lab Broker With Nationwide Presence!
We are Dental Lab Brokers providing business services for buyers and sellers of dental lab and practices. Our services include locating strategic and financial buyers for dental labs and practices and working with owners of full service, crown and bridge and removable labs planning to merge, retire, relocate or just move on to the next business opportunity.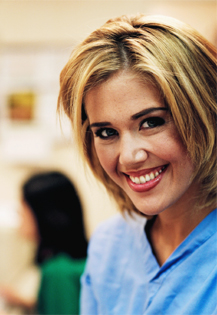 Our Approach to Marketing
We differentiate ourselves by offering specific industry knowledge of the dental lab and practice fields. Because of the time spent working with hundreds of lab and practice owners, we maintain a close relationship with the potential buyers and sellers from our extensive contact base. Our followers include several thousand contacts that we market to on a regular basis. In addition, we have established a dynamic network of consultants, service providers, lenders and investment partners for many metropolitan areas nationwide.
We have also implemented a unique marketing approach that is applied to each of our business offerings. Instead of just pasting an offering on some web site or placing a blind want ad in a journal hoping someone sees it, we offer a targeted multi-layer, marketing approach with a high closing to offering ratio.
Superior Level of Service
Probably what is most important to our clients is the personalized services that we offer. We monitor our dental lab and practice offerings on an ongoing basis with regular feedback provided to clients. In this way we are closely involved with our clients throughout the entire process from listing to closing the business sale.
When you are ready to SELL or BUY a lab Contact Us.
Resource for Lab Owners
National Association of Dental Laboratories – www.nadl.org
Lab Management Today Magazine – www.lmtmag.com
Dental Lab Tech Education through ADA
PTC Dental Technician Courses – www.ptcdental.com
National Board for Dental Technology Certification – www.nbccert.org